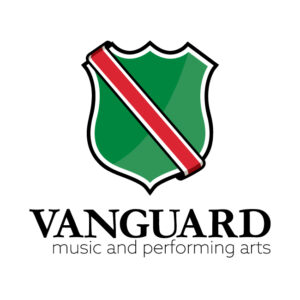 Santa Clara, CA , Sept 8 2023 – Vanguard Music and Performing Arts (VMAPA) has appointed Dr. Russell Gavin (Russ) as its new Chief Executive Officer (CEO). Dr. Gavin brings a wealth of experience and a fresh perspective to the organization, and his leadership is poised to guide us towards a vibrant future with focus on organizational stability and member experience.
Dr. Russell Gavin holds a Ph.D. in Music Education from Florida State University, an M.M. in Euphonium Performance from the University of Notre Dame, and a B.Mus. in Education from Auburn University. Dr. Gavin held the position of Corps Director with the Blue Stars Drum & Bugle Corps from 2012 to 2021 and currently assumes the role of Dr. Arthur P. Barnes Director of Bands at Stanford University, a position he has held since May of 2017.
"I'm inspired by the number of people who have been working diligently over the last 10 months to make sure the future of the Santa Clara Vanguard is bright for decades to come," said Dr. Gavin. "I am excited to join this team as we work to reestablish and revitalize the overall organizational health of VMAPA. I am honored to be a part of the legacy of the Santa Clara Vanguard."
"During our first conversations with Russ, it became apparent how much he respected and loved Vanguard from his days of watching and competing," says Amy Lipshy, VMAPA Board Chair and President. "Russ is well connected and respected amongst his peers within the DCI community and his professional network. Russ showed a passion for being a part of this organization, and the Board feels strongly that Russ is an ideal fit for our organization and where it's going. We are delighted to offer our full support as Russ digs into the work ahead."
Dr. Gavin recognizes the challenges VMAPA has faced, stating, "It is important to acknowledge the VMAPA has suffered a series of organizational missteps over the last several years; however, it is also important to acknowledge the amount of work that has gone into healing those missteps in recent months, and I look forward to continuing and accelerating that healing."
Dr. Gavin also expresses confidence in the organization's progress: "In the end, I believe that VMAPA and Santa Clara Vanguard have assembled the right pieces to provide the kinds of life-enhancing and life-altering experiences our members deserve and expect. The progress we have made today is a direct outcome of ongoing work and conversations between senior leadership at VMAPA, DCI CEO Dan Acheson, and the DCI Board, and multiple advisors from the DCI community at-large. I have faith that the collective wisdom of the people advising these efforts will result in a great member experience in the 2024 Santa Clara Vanguard."
VMAPA Board of Directors
Return of Santa Clara Vanguard in 2024
In addition to this exciting leadership news, we are thrilled to announce that the Santa Clara Vanguard Drum & Bugle Corps is taking all necessary steps to return to the Drum Corps International Tour for the 2024 season. We extend our heartfelt gratitude to our loyal supporters who have stood by us through our hiatus.
As we look forward to the future, we do so with a spirit of honesty, transparency, and a deep commitment to learning from our past. We acknowledge the challenges and missteps of the past, but we are resolute in our dedication to rebuilding and revitalizing the Santa Clara Vanguard.
This journey has not been without its difficulties, but we are inspired by the passion and resilience of our members, staff, alumni, and supporters. Together, we have worked tirelessly to ensure that Vanguard reestablishes itself as a beacon of excellence in the drum corps community.
We are excited about the future and the incredible experiences that await our members. The return of the Santa Clara Vanguard in 2024 represents a new chapter in our storied history, and we invite you to join us as we continue to inspire and enrich the lives of our performers and audiences alike.
Keep an eye out for further details on our staff roster and upcoming audition dates.
Gio Bastante
Santa Clara Vanguard
Corps Director