Santa Clara Vanguard
Scholarships
Scholarship
Opportunities
VMAPA is excited to announce an exciting update to our scholarship program. We have restructured our scholarship opportunities to provide even more support and opportunities to passionate performers. Now, when you donate to VMAPA's scholarship fund, you are contributing to a general scholarship fund that encompasses all the different scholarships we offer.
Our scholarship program is designed to assist talented individuals who aspire to earn a contract with the Santa Clara Vanguard. The applications are carefully evaluated by a committee composed of VMAPA staff, corps directors, and executive leadership, ensuring that scholarships are distributed based on the level of financial need of each applicant and the amount of funds available.
We are wholeheartedly committed to fostering inclusivity and breaking down financial barriers to ensure that all performers, regardless of their financial situation, can partake in life-transforming performing arts experiences. By contributing to our general scholarship fund, you are making a direct and profound impact that will benefit countless hopeful young performers for years to come.
Additionally, if you would like your donation to go to a specific section within our organization, we offer a unique opportunity to pair you with a member in need. This way, your contribution can have an even more personal impact, connecting you with a talented young performer and helping them on their journey.
For those who wish to make a donation in honor or memory of a friend or loved one with a connection to the corps, including cherished individuals like Mark Rusch, Art Velarde, Alan Koch, Myron Rosander, and Paul Siebert, you can easily do so. Simply select the option that says, "Dedicate my donation in honor or in memory of someone" when filling out the donation page. You will be prompted to include the individual's information and will have the opportunity to share the motivation behind your generous gift. Your contributions will not only honor the memory of these remarkable individuals but also support the dreams of aspiring performers in a meaningful and lasting way.
Brass Memorial Scholarship
The Brass Memorial Scholarship provides financial assistance to members who perform in either drum corps' hornline under one of the following instruments: trumpet, mellophone, baritone, euphonium, or tuba. 
Percussion Memorial Scholarship
The Percussion Scholarship provides financial assistance to members who perform in either drum corps' drumline or front ensemble under one of the following instruments: snare drum, bass drum, tenor drum, cymbals, marimba, xylophone, piano/keyboard, and other various percussion instruments. 
Colorguard (BelieVe) Scholarship
The Color Guard Scholarship, also referred to as the BelieVe Scholarship, provides financial assistance to color guard members who are visual performers in either drum corps specializing in dance and equipment work including flag, rifle, and sabre. The BelieVe Scholarship was originally created by SCV Color Guard Alumni to assist financially struggling members of the color guard section who exemplify SCV spirit.
Mosaic Scholarship
The Mosaic Scholarship provides financial assistance to members who are Black, Indigenous, or People of Color (BIPOC), and those who identify as LGBTQ+. The additional socio-economic barriers that BIPOC and LGBTQ+ individuals face have historically prevented many talented young people from participating in the Drum Corps activity. VMAPA is invested in making our programs more inclusive and representative of marginalized communities, so that all are able to benefit from the transformative performing arts experiences we offer.
Leadership Scholarship
The Leadership Scholarship provides financial assistance to members in either drum corps who hold the title of section leader, color guard captain, horn sergeant, assistant drum major, or drum major. These individuals take on an increased level of personal responsibility, ensuring that members' under their leadership have the resources and support needed to achieve their full potential as individuals and as a group. 
Gary Moyer Memorial Scholarship
Gary Moyer marched in The Santa Clara Vanguard as a soprano trumpet from 1969-1971.Gary went on to teach SCV, and touched the lives of many around him. Those who were close to him say that his relaxed and gracious attitude was one of a kind. This scholarship has been established by the friends of Gary Moyer, and provides financial assistance to a Santa Clara Vanguard "A" corps member who demonstrates financial need, as well as superb marching ability and a gracious personality. One or more members may be selected for this award dependent on the amount of funds available.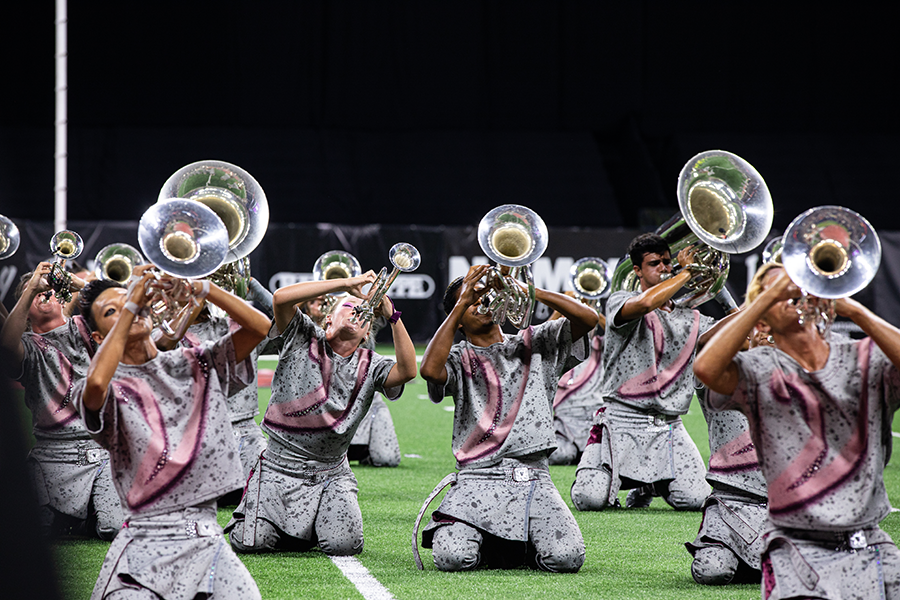 Latest News
Read the latest news from Santa Clara Vanguard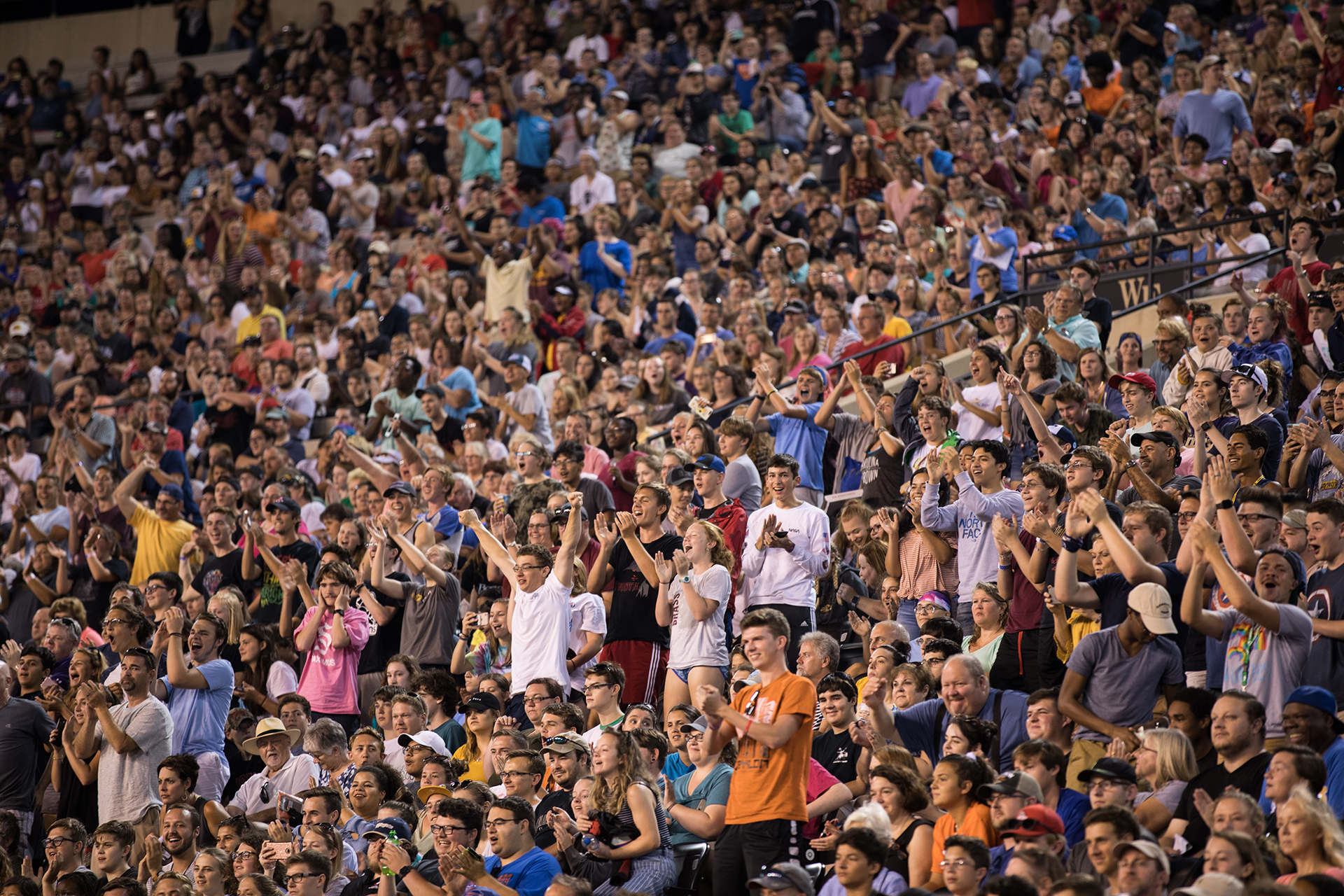 Events Calendar
View all the upcoming events for Santa Clara Vanguard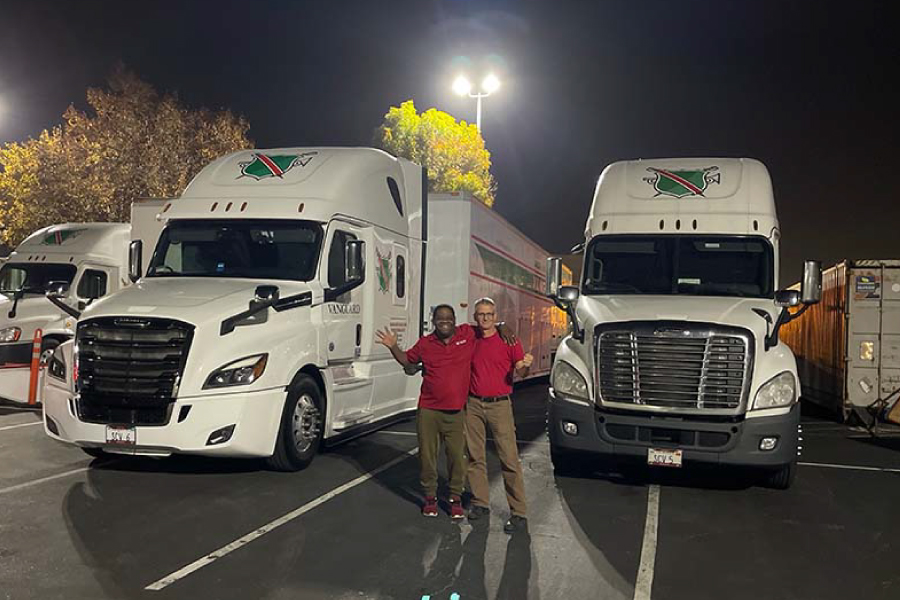 Job Opportunities
Apply today to be a part of our team!
Sign up for the Vanguard Voice
Subscribe to one or all of our newsletters and stay up-to-date on all the latest Vanguard, Alumni, Bingo and Bay Area news & events.
Subscribe to one or all of our newsletters and stay up-to-date on all the latest Vanguard, Alumni, Bingo and Bay Area news & events.