Frequently Asked Questions
Frequently Asked
Questions – Santa Clara Vanguard
How much does it cost to audition?
Audition fees help us provide you with a world-class educational experience, including paying for facilities, meals, and instruction.  For full weekend camps (California & Dallas, TX), your audition fee is $150, while for 1 day, satellite, and video auditions are $50.  Fees for all auditions will increase by $50 if paid on the day of the camp. 
If I register and pay, but my plans change, can I request a refund?
All auditions are non-refundable. If you have a scheduling conflict and there's another event you'd be able to attend, we can transfer your RSVP or register you for a virtual audition. Please note that canceling within the MySCV will not initiate a refund.
Do you accept day-of registrations (walk-ups)?
Absolutely!  But, we encourage you to sign-up and pay ahead of time so you can get all the information you'll need to be the most prepared.  As previously stated, audition camp fees will increase by $50 if paid the day of the camp. You will also have paperwork to fill out at registration if you sign up day of, this will delay your check in process. If you are under 18 & signed up day of you must have a parent or guardian present at registration for paperwork.  
I'm not sure I can make it to an audition camp, but I'd really like to audition! What should I do?
We do expect auditionees to perform at an in-person audition camp, but understand that conflicts may be unavoidable at times. Email us at auditions@scvanguard.org and we will do our best to help you chart a path forward.
Virtual auditions are only available for Brass & Color Guard at this time. 
Where can I get my audition materials?
Color Guard & Percussion Auditionees: Your audition information letter will be available for download on MySCV after you complete the Prospective Member Questionnaire.
Brass Auditionees: You will be able to purchase your audition materials soon! Check back here for an update. The cost is $25 and it will include all music and visual requirements. You will be using this packet throughout the audition camps and pre-season.
Drum Majors: Audition material will become available and sent directly to you after signing up. 
What spots are open?
All spots are available in all sections.
Can I audition to be a drum major in 2024?
Absolutely! All spots are currently open for SCV 2024. We are finalizing the process for drum majors and will update our audition page with information when it is available. 
Where will auditions be held?
Our 2-day audition camps will be held in CA & TX.We will have additional 1-day and satellite auditions around the country this Fall.  You can find all the audition information here. 
Is overnight housing provided at auditions and rehearsal camps?
Overnight housing is provided for 2-day audition camps (CA & TX). Like during a drum corps tour, students should bring sleeping gear (air mattress/sleeping pad, sleeping bag, pillow) for sleeping on a gym floor. Overnight housing is only available on Saturday night of these 2-day audition camps. 
Overnight housing is provided for all Callback and Spring 3-day rehearsal camps (Friday night & Saturday night). 
Will SCV provide transportation to and from airports?
SCV will not be providing shuttle services for auditions. Our audition facilities are very to the airport for CA & TX! 
If you need assistance getting to an audition, please email auditions@scvanguard.org. 
What happens at an audition camp?
Your audition experience will include a world class education, where our faculty will teach you how we do what we do!  Each section does their audition process differently but everyone at the audition will have an individual audition, a chance to perform with a group and afterward you'll receive individualized feedback about your performance.  Prospective members will be notified of their status the week after the weekend's conclusion.  Those who are invited will be asked to attend our mandatory "Call Back Camp" in Dallas, Texas in January.
What should I bring to camp with me? What should I wear? How should I prepare?
I don't know how to march "bent leg". Should I try to learn before I show up?
Nope! Don't try to learn to march "bent leg" just for our audition… just show us the way you do know how to march!  In fact, don't worry about "not knowing" any musical or visual techniques that may be unique to our specific educational approach.  We want to see what skills you have, as they are!  We plan to teach you our specific stylistic approach at camp, and beyond.  Simply put: just show us what you can do, and we will take care of the rest!
What happens if I am offered a callback or a contract?
At the conclusion of your audition, there are three possible outcomes: a contract (Grade 1), a callback (Grade 2), or an opportunity to try again next year if you are eligible (Grade 3). Callback Camp will be in January 2024 in Dallas, TX. This camp is required for all musicians offered a callback either at an in-person event or from a virtual audition. Musicians offered a contract will also attend this camp.
Color guard prospective members on a callback or contract status will complete their audition at our April Rehearsal Camp in April 2024 in Dallas, TX. 
How much does it cost if I get a spot?
2024 tuition costs are $5,300 for the full summer. You'll pay your tuition in multiple installments beginning in January 2024.  Multiple scholarship opportunities will be available for all participants. SCV offers returning member discounts and sibling discounts. 
You will also have rehearsal camp fees for the Spring rehearsal camps. 
Brass & Percussion January Callback:

$50 callback camp if you attended an in-person 2-day camp; $150 if you attended a satellite audition or submitted a video

Brass & Percussion Camps:

$100 (February – virtual, March & April in person)

Color Guard April Callback:

$50 callback camp if you attended an in-person 2-day camp; $150 if you attended a satellite audition or submitted a video 
If I get a spot, what does the time commitment look like?
You will be required to complete online assignments and training assigned from January through Pre-Tour (May Move-Ins).
Rehearsal camps are required for all members. If you are unable to attend a rehearsal camp you must notify corps management and caption managers. 
Rehearsal Camps
January Callback Camp, DFW Area (Brass, Percussion, Drum Majors)

February Rehearsal Camp, Online (Brass, Percussion, Drum Majors)

March Rehearsal Camp, DFW Area  (Brass, Percussion, Drum Majors)

April Rehearsal Camp & Guard Callback, DFW Area (ALL Members) 
In May all members will join SCV full time to rehearse at our Pre-Tour location.  You will be rehearsing, living, and performing with the corps for approximately 3 months, beginning Memorial Day Weekend and ending August 10 at DCI Finals. 
If I get a contract does that guarantee me a performing spot on the field?
Earning a contract does not guarantee a on field performance spot. A contract gives you a spot within the organization. Any performer may be assigned to an understudy position at any time. You must keep up with practicing, assignments, and maintain a positive attitude. Refunds are not offered to students who are placed in an understudy position. All members of the corps carry the same level of responsibility.
How old do you have to be to be in Vanguard?
To be part of SCV we require that you be at least 16 years old on June 1st and you must be eligible to participate in Drum Corps International competition this summer (see: turning age 22 on June 1, 2024 or later). Most SCV members each summer are 18 and older, but several students under 18 do make the corps each year.
What health and safety measures will be in place?
Covid-19 tests are not required to attend an audition. We ask that if you are sick, experiencing symptoms such as: fever, cough or vomiting that you stay home. 
If you begin to experience symptoms of an infectious disease or illness, such as COVID-19 or the flu, please notify administrative staff immediately to either begin quarantine or arrange for travel home.
CLICK HERE TO BEGIN YOUR JOURNEY TODAY!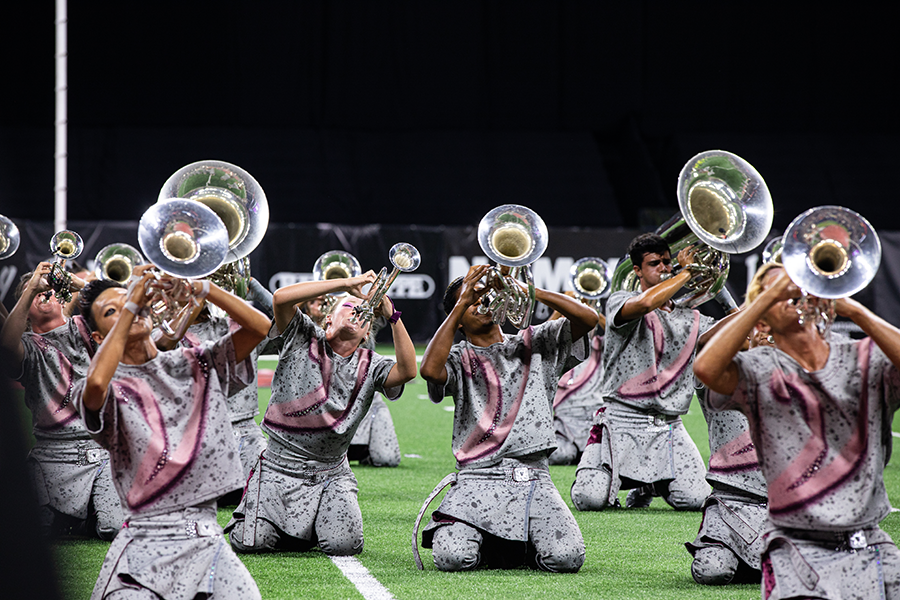 Latest News
Read the latest news from Santa Clara Vanguard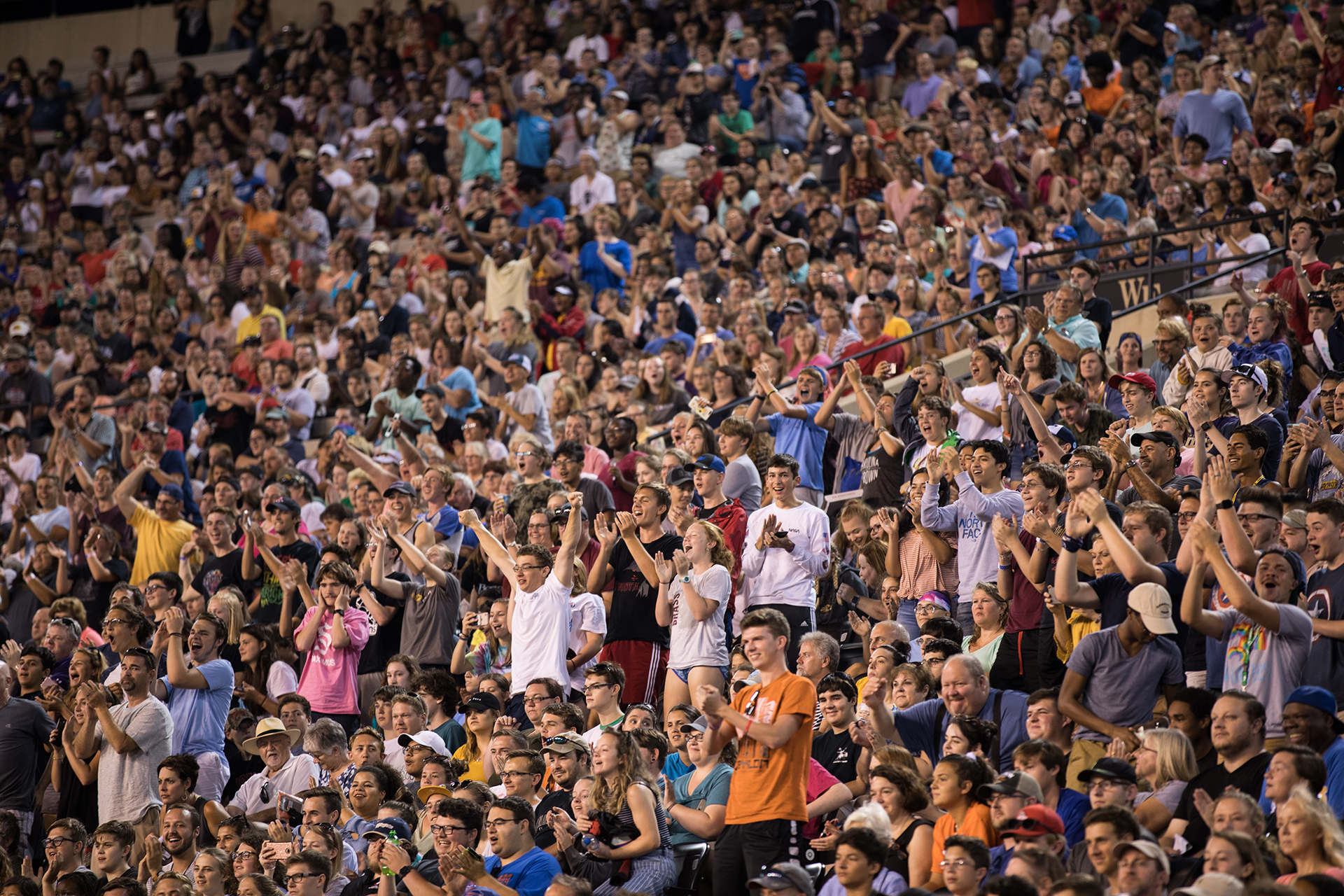 Events Calendar
View all the upcoming events for Santa Clara Vanguard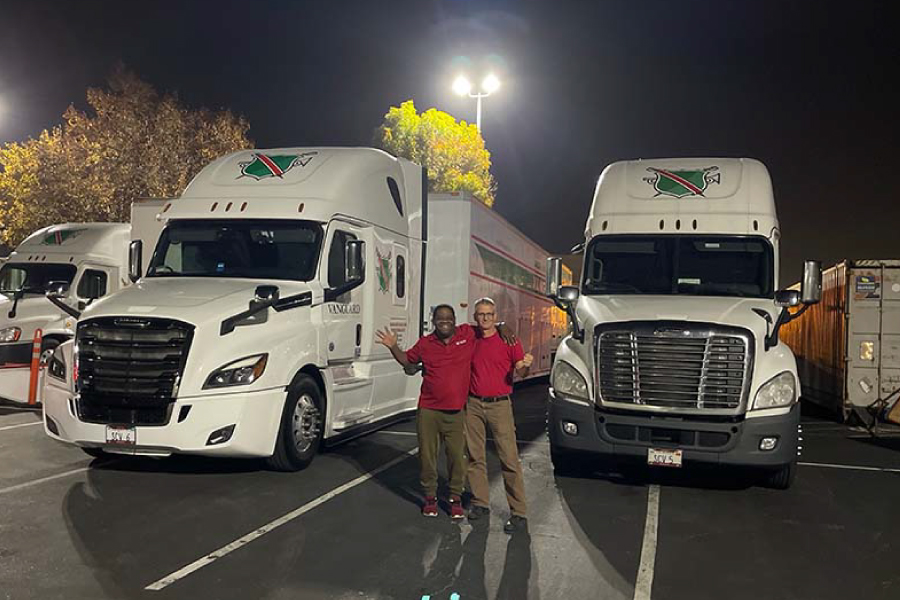 Job Opportunities
Apply today to be a part of our team!
Sign up for the Vanguard Voice
Subscribe to one or all of our newsletters and stay up-to-date on all the latest Vanguard, Alumni, Bingo and Bay Area news & events.
Subscribe to one or all of our newsletters and stay up-to-date on all the latest Vanguard, Alumni, Bingo and Bay Area news & events.