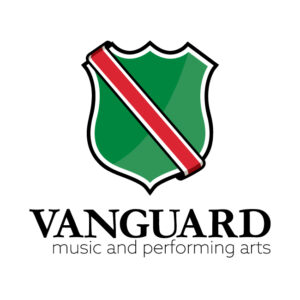 Dear Vanguard Family,
It's with great excitement and pride that I introduce to you our remarkable team of corps managers, designers, and caption managers who will guide the Santa Clara Vanguard on this exciting journey in 2024.
First, I'd like to acknowledge the retirement of DCI Hall of Famer Scott Koter, whose contributions to our organization have been nothing short of legendary. We are forever grateful for his dedication and leadership and wish him all the best in his retirement.
We are excited to welcome Dan Morrison, 2024 SCV Program Coordinator, who brings with him a wealth of experience and leadership to the team. We are confident that Dan will continue to elevate our program to new heights, staying true to the Vanguard tradition while embracing innovation.
I couldn't be more excited about the season ahead. Bringing back this incredible team is a dream come true, and I feel so fortunate to be surrounded by so many talented and hardworking individuals who uphold the standard of excellence at Vanguard and who have a passion to continue growing this organization for years to come.
I'd like to share the enthusiasm of our Visual Designer, Michael Gaines, who said, "I am thrilled that Vanguard will be back on the field in 2024, and I am so grateful for the opportunity to work with this wonderfully cultivated group of designers, instructors, and administrators. I look forward to meeting our 2024 cast of performers very soon! This summer will be special for so many reasons."
Our journey is just beginning, and I can't wait to see the magic that this team will create together. You can see the full management design below and be sure to stay tuned for more updates and information about our 2024 season. Thank you for your continued support as we move forward into the future!
Corps Management:
Corps Director | Gio Bastante
Tour Manager | Julia Meadows
Assistant Corps Director | Melanie Hogan
Assistant Corps Director | Colby Vasquez
Corps Manager | Rafael Bretado
Health and Wellness Director | Dr. Edmer Lazaro
Design Team:
Program Coordinator | Dan Morrison
Percussion Arranger & Music Coordinator | Paul Rennick
Percussion Arranger | Sandi Rennick
Brass Arranger | Evan VanDoren
Visual Designer | Michael Gaines
Visual Coordinator & Designer | Andy Toth
Choreographer | Michael Rosales
Choreographer | Tyler Richards
Performance Coach | Wayne Harris
Design Consultant | Bart Woodley
Sound Designer | Dave Isaacs
Caption Managers:
Brass Caption Manager | Taylor Smith
Assistant Brass Caption Manager | Katie VanDoren
Visual Caption Manager | Conrad Isenhour
Assistant Visual Caption Manager | Taylor Trevino
Percussion Caption Manager | Paul Rennick
Assistant Percussion Caption Manager | KJ Stafford
Color Guard Caption Manager | Daniel Riley
Assistant Color Guard Caption Manager | Laura Gasper
Yours in Vanguard spirit,
Gio Bastante
SCV Corps Director